First – let's take a few moments to remember today – 74 Years Ago – Pearl Harbor.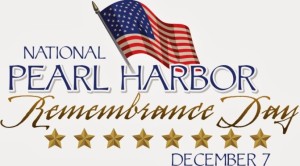 Key Highlights this Week!
Stability!

Five Year –

$305 Billion

Highway Fund Fix Now Law

HOT Water

for Los Angeles Area Water District – CA Audit Report inside!
Moody's 2016 Higher Ed and Not-for-Profit Outlook Teleconference –

TODAY!

Free Web Seminar

by Orrick/Bond Buyer – Puerto Rico Debt Crisis – an Update
Puerto Rico Focus:
Supreme Court to Review Ruling on PR Restructuring – full article inside!
PR Diverts Bond Revenue to make GDB Payment – full article inside!
FBI Arrests 10 in Puerto Rico Corruption Case – full article inside!
So…here goes…today's Monday Muni Minutes!
Enjoy and have a great week!  Deb
CURRENT EVENTS
5-Year Highway Bill Signed into Law
After roughly 10 years of short-term fixes, a $305 billion, multi-year plan to address the nation's highways and bridges finally became law.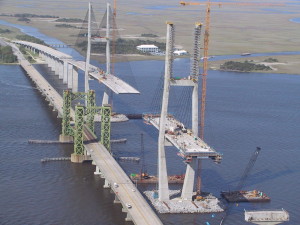 The House passed H.R. 22, "Fixing America's Surface Transportation Act or FAST" by a vote of 359-65 and it cleared the Senate 83-16 last week. It also revived the expired US Export-Import Bank, which expired on June 30th. The President signed it into law on Friday.
There are several key highlights in the 1,300 page law:
The bill reauthorizes the

18.4 cent

per gallon gas tax
Offsets of

$70 billion

will come from other areas of the budget
Changes in customs fees and passport rules
Possibly outsourcing some tax collections to private entities
Tapping dividends from the Federal Reserve Bank to pay for the bill
While the government has resisted increasing the federal gas tax, it also concedes that it spends about $50 billion in roads projects, while only collecting $34 billion in gas taxes annually.
You can read the Bloomberg article here.
You can read the Hill article here.
You can read the Bond Buyer article here.
[Editor's Note: This is great news for states that have been placing much-needed roads projects on hold pending resolution to the Highway Trust Fund woes. Let the fixing begin!]
In HOT Water – Los Angeles Water District that Serves 24 Cities Gets Big Audit Fail
In another scathing CA state audit released last week, the Central Basin Municipal Water District, was found delinquent in 35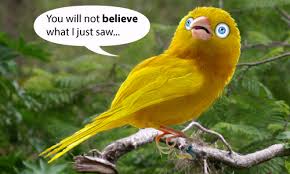 areas.
Some of the larger deficiencies noted were:
Not having a formal debt management policy
Inadequate debt service coverage ratios
Poor management leadership
Inappropriate use of state funds
Hiring unqualified staff
Noncompetitive contracting processes
Excessive compensation of board members
The approval of a legal trust fund in closed session
The District, which was founded in 1952, serves 24 cities and other unincorporated areas in the Los Angeles area. Its five-member board is elected, not appointed.
There has been tremendous turnover in both the general manager and finance manager positions and operating losses in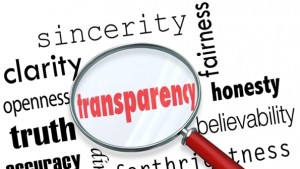 three of the last five years.
Although the report cites egregious management practices, it recommends that the District remain an independent entity, but with a modified structure – an appointed board and stronger transparency.
I am really burdened by how to best help the small, special district issuer avoid this scenario:
"This report concludes that the district's board of directors has failed to provide the leadership necessary for the district to effectively fulfill its responsibilities," State Auditor Elaine Howle wrote in a letter to the state legislature in the audit.
You can read the full Los Angeles Water District Audit-Report here
[Editor's Note: As shared in the November 23rd edition of the Minutes, this is exactly why I participated in the Best Practices in Post Issuance Compliance Conference last month in AZ.  Along with amazing attorneys and concerned fellow issuers, we discussed practical, "in the trenches" challenges that issuers are facing today.  I am particularly burdened by how small, special purpose districts can manage their bond compliance with small teams – and even smaller budgets. I would really love to hear how we could better serve small issuers…so this does not happen to YOU!]
OUT & ABOUT
Conferences, Webinars and Teleconferences:
Free TODAY: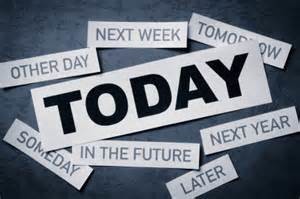 Moody's Teleconference: US Higher Education and Not-for-Profit Organizations Outlook
Monday, 07-Dec-2015
2:00PM EST / 11:00AM PST
Register for Moody's Higher Ed and NFP Teleconference here! – It's FREE

Wednesday, December 9th – an Update on Puerto Rico

Complimentary Web Seminar hosted by the Bond Buyer
Presented by Orrick
Register Here for: Puerto Rico Debt Crisis – An Update
Resources:
NEW Tool:  California's new DebtWatch System
You can access DebtWatch here.
Lumesis Diver Underwriter
A tool for many aspects of compliance from the underwriter perspective, but with some cool free tools for issuers:
Reminder of Annual and Other Filing Due Dates
Notice of Filing Errors with the MSRB
Identification of Missing Issue and CUSIP 9 Links
Summary/Analysis of Financial and Operating Filings
Obligor Profile and More
2016 PABs Formulas: download Rev Proc 2015-53 here.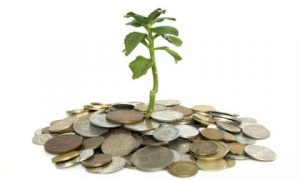 Download NABL's "Crafting Disclosure Policies" Report
IRS Interim Guidance on BABs and Other Direct-Pay Bonds
IRS 39-Page Memo TE/GE-04-0715-0019
See the full article in the August 3rd Edition of the Muni Minutes!
Replay: Webinar: MCDC – What Comes Next for Muni Underwriters
By: DIVER by Lumesis and hosted by the Bond Buyer
IT was AWESOME!  In case you missed it…
Here is the replay link and the slides.
Munivestor.com
Track, search, analyze and keep up on critical bond news – looking at it from the bondholder's perspective.
On-Demand Post Issuance Compliance Training for Issuers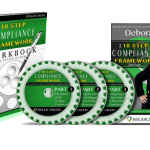 "Compliance Basics" – a FREE, 3-part video Compliance Framework training, plus the Monday Muni Minutes.
Just Released – with a valuable and amazingly cost-effective "team learning" option!

NEW In-Depth Training, PIC Essentials:  The Audit-Proven Blueprint – covering The IDR – Form 4564, Project Accounting Boot Camp and our hot-button friend, PBU!
On-Demand Webinar
Resource:  On Demand Replay of Continuing Disclosure after MCDC
Slides:  Final Slide Deck for Continuing Disclosure after MCDC
Muni Market Minute Updates
(Quick news bits on topics we've covered in earlier MMM editions!)
~~Puerto Rico Debt Crisis – In Focus~~
Supreme Court to Review Ruling on Restructuring
In a hotly contested wrangling between creditors and the public utilities of the commonwealth, a lower court's ruling on how the US Bankruptcy Code applies (or does not apply) in Puerto Rico is at stake.
Up before the court: the legality of The Puerto Rico Public Corporation Debt Enforcement and Recovery Act, passed in 2014. It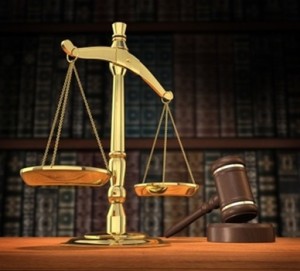 was deemed illegal in July 2015.
Here is an interesting point worth watching:
"Just because Puerto Rico's public utilities cannot restructure their debts under federal law does not mean that they cannot restructure their debts under commonwealth law," Puerto Rico's lawyers said. "Nothing in the federal bankruptcy code purports to leave a jurisdiction, like Puerto Rico, that is outside the scope of Chapter 9 in a 'no man's land' where its public utilities cannot restructure their debts under either federal law or its own law."
What do you think?
You can Read the full open Bond Buyer article here.
PR Diverts Bond Revenue to Make GDB Payment
Puerto Rico appears to be choosing priorities in making its debt payments…pulling revenues from non-GO Bonds to avoid default on $355 million of Government Development Bank notes.
Governor Alejandro Garcia Padilla issued a dire statement…
He said, "Commencing today, the commonwealth will have to claw back other income sources in order to maintain essential public services. We have taken this step in the trust that Congress will act."
Padilla continued, "But do not be misled. We have no resources left. Puerto Rico cannot keep this up longer."
You can read the full Bond Buyer article here.
FBI Arrests 10 in Corruption Case
In a scathing article which points the finger directly back at cronyism and greed within Puerto Rico's government, 10 officials and businessmen were arrested…further hampering the territory's efforts to claw its way back to solvency.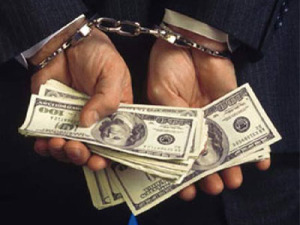 This is a big deal – a 25 count indictment.
The charges in the indictment included:
Conspiracy to commit federal programs bribery
Honest services wire fraud
Wire fraud
Extortion through fear of economic harm
Money laundering
False declarations before a grand jury
Obstruction of justice
US attorney for the District of of Puerto Rico, Rodríguez Vélez said. "The time for government cronyism that allows some to line their pockets with ill-gotten contracts at the expense of the many, is over. The time for public servants to trade their duty to represent the people of Puerto Rico in exchange for political appointments and gifts, is also over."
You can Read the full open Bond Buyer article here.
[Editor's Note: We hope you enjoy the Puerto Rico Debt Crisis focus and open article topics this week from the Bond Buyer!]
We hope you found this week's edition of the Monday Muni Minutes valuable and informative.
Due to high demand, we created PIC Basics as a free subscriber resource and then PIC Essentials – The Audit-Proven Blueprint to provide practical, hands-on tools you can use.
We have also spoken at local and regional seminars as well as conducted numerous virtual interactive conference sessions…with more to come!
Given the recent news and the IRS's focus for 2016, our next three trainings will be:
Beefier "inside the issuer trenches" look at what you need to have in place so you don't need to worry – even BEFORE an IRS or SEC audit notice
Succession planning – stopping the compliance "brain drain"
Streamlining – including some cool policy and procedures tips!
Stay tuned for more information and maybe a few more questions!
In the meantime…
Remember: Take small bites. For more information or other resources, check out our Knowledge Library. You can also ask a question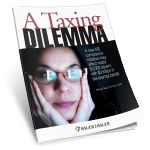 in the comments section or reach out to us privately via e-mail and we'll do our best to help.
You are welcome to download my nationally published AFP article, "A Taxing Dilemma." In it, I share how we, as issuers, can systematically do a better job of understanding and managing our compliance programs.  I think you will see strong similarities in what I experienced and what the IRS and SEC are focusing on…
We really do look forward to your feedback – and to provide the best content possible.
Have a GREAT week!
In closing, we are so excited that PIC Essentials: the Audit-Proven Blueprint is now available!  A special welcome to members who joined us. We look forward to your comments, questions and chatting with you in the Private Facebook Group – Club PIC. 
Plus, as we believe so strongly in the team approach to success, we are offering a tremendous "team discount," where you and four additional compliance members within your agency or company can join the series right along with you…for only $70 more!
We hope you found this week's edition of the Monday Muni Minutes valuable and informative.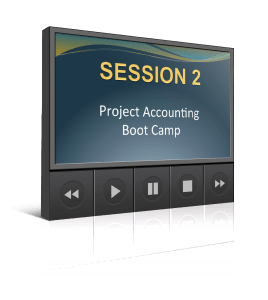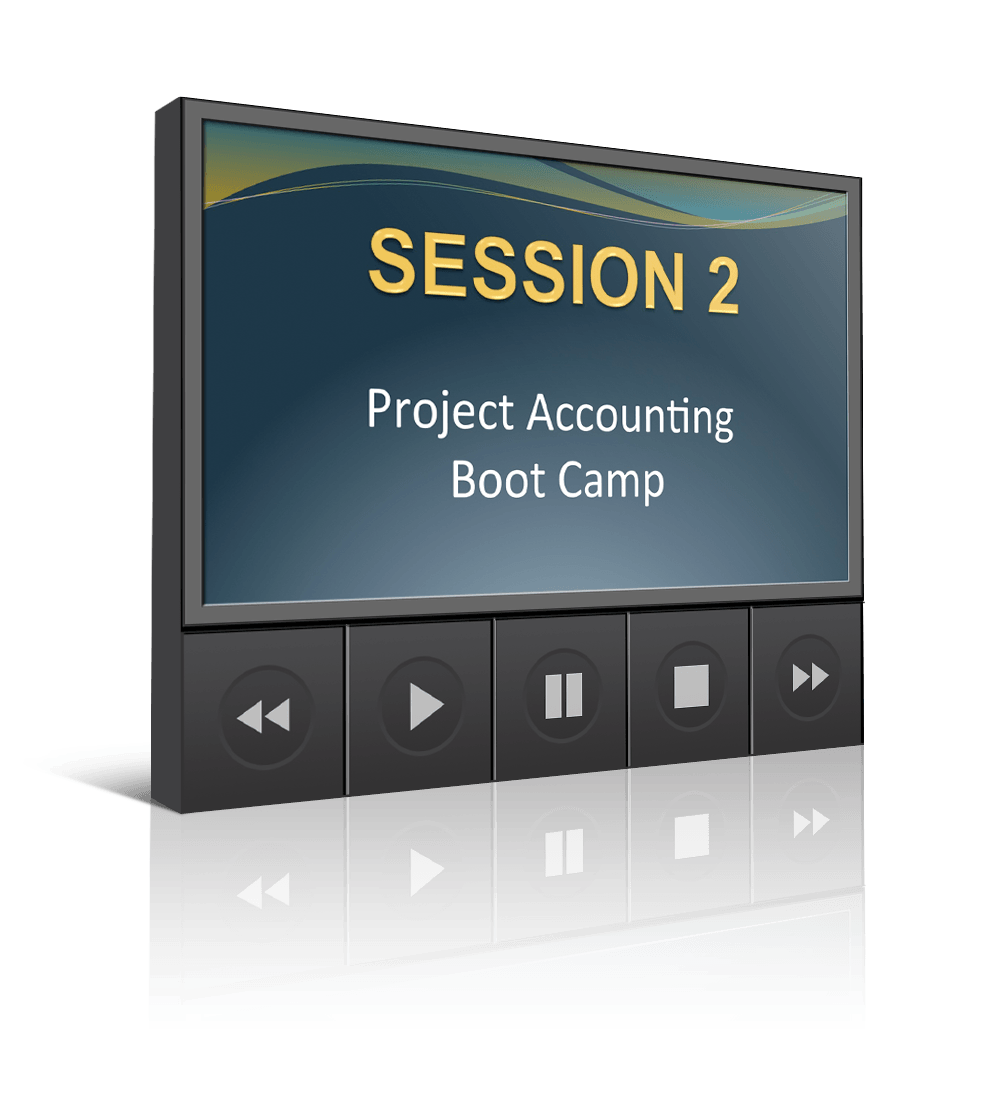 Chat soon!
As always, your comments are welcome…scroll down and let us know what you think about any of the articles!
To your compliance success,
Debbie

The greatest compliment you can pay us is to share this newsletter with your issuer friends….
P.S. Enjoy reading the Monday Muni Minutes each week?  Invite your issuer friends to join us on Issuer 2 Issuer so they can get their free online training, PIC Basics!  They will also get the Monday Muni Minutes delivered directly to their inbox as well as receive a special "new member" discount offer on the PIC Essentials training!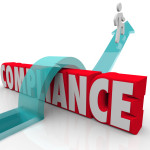 P.P.S. PIC Essentials: the Audit-Proven Blueprint is now available! You can sign up for the informative, on-demand webinar series by clicking above!  Read about the "Team Discount" above! It's truly a great deal.
P.P.S. Want a one-click way to get faster information?  If you are on LinkedIn, you can get access to breaking muni news articles as well as interesting compliance tips and resources, posted by us during the week.  Join our private LinkedIn Group Page, and follow us on our Company Page.