Key Highlights this Week!
IRS and Interim Audit Guidance on BABs and other Direct-Pays

with a link

to the 39-Page Memo
Pension Liabilities UP for 62% of Largest Indebted Cities…Who Topped the List?
Solving the Compliance Puzzle – Line 4 this week is Transparency!
A Birthday Surprise! A bonus gift for new PIC Essentials members…
So…here goes…today's Monday Muni Minutes!
Enjoy and have a great week!  Deb
CURRENT EVENTS

IRS: Interim Audit Guidance on BABs and Other DP Bonds
Issuers of BABs and other Direct-Pay (DP) Bonds will have a clearer picture on what the IRS will be looking for in audits of their bonds…thanks to new interim guidance issued by the IRS TEB Division.
But wait – BABS are taxable…so what's the big deal?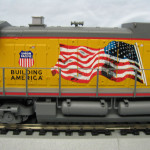 That's true.  Because BABs and other direct pay bonds are taxable, they are not of particular concern to bondholders.  However, having the amount of your subsidy jeopardized is still plenty of incentive…
And it's not just BABs…
 Other bonds which fall under this guidance:
Clean Renewable Energy Bonds (CREBs)
Qualified Energy Conservation Bonds (QECBs)
Qualified Zone Academy Bonds (QZABs) – also in last week's MMM
Qualified School Construction Bonds (QSCBs)
We have written about many of these bonds over the last several months…and the IRS's focus on audits of selected segments of bonds – including direct-pay bonds.
Remember, Build America Bonds were issued as part of the ARRA Act.
"The examination and processing of resolutions of these bonds present unique situations that require procedures specifically tailored to these bonds," Rebecca Harrigal, IRS TEB Director said in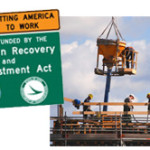 the memo.
Audits will generally follow the procedures used in tax-exempt audits – with several modifications.
Key points to note in the IRS's 39-page memo:
Generally follow audits of TE Bonds with modifications in the memo
Audits Initiated from the 8038-CP based on the bonds themselves
Audits related to the subsidy only and not a problem with the bonds
Audits if duplicate filings or lack of subsidy filings
VCAPs or adverse determination letters if bonds do not qualify
Procedures for collection of payments from issuers
Statute of limitations: "For purposes of calculating assessment statute expiration dates, the examiner will treat the period for assessment of tax on Form 8038-CP returns as three years from the date the return is filed."
Matthias Edrich of Kutak Rock in Denver shared that the publication by the IRS "suggests that the Internal Revenue Service is continuing to look at its procedures proactively to make sure its processes are current and tailored to the characteristics of individual categories of bonds."
[Editor's Note: You can also read the full Bond Buyer article here and download the IRS 39-Page Memo TE/GE-04-0715-0019.  Expect to see more detailed analysis from the legal community on this interim ruling in the near future.]
OUT & ABOUT
Conferences:
There are about 30 conferences and regional events for the second half of 2015…
You can go to this Bond Buyer link to review what's coming up and register! 
Resources:
Replay: Webinar: MCDC – What Comes Next for Muni Underwriters
By: DIVER by Lumesis and hosted by the Bond Buyer
IT was AWESOME!  In case you missed it…
Here is the replay link and the slides.
Check out the "muni deal of the week"…try if for FREE and look at it from the bondholder's perspective.
On-Demand Post Issuance Compliance Training for Issuers
"Compliance Basics" – a FREE, 3-part video Compliance Framework training, plus the Monday Muni Minutes.
Just Released – with a valuable and amazingly cost-effective "team learning" option!  NEW In-Depth Training, PIC Essentials:  The Audit-Proven Blueprint – covering, The IDR – Form 4564, Project Accounting Boot Camp and our hot-button friend, PBU!
On-Demand Webinar
Resource:  On Demand Replay of Continuing Disclosure after MCDC
Slides:  Final Slide Deck for Continuing Disclosure after MCDC
Muni Market Minute Updates
(Quick news bits on topics we've covered in earlier MMM editions!)
Pension Liabilities up for 62% of the Most Indebted Cities
Pensions have been a big topic in the Muni Minutes over the last several months – and rightfully so.  Unfunded pensions have been a BIG factor in most of the municipal bankruptcies and continue to play a worrisome role in budgets going forward.
Moody's shared that 31 of 50 localities – that is 62%, have seen what they call "moderate increases", but the average overall increase was 14% year over year.
That is way higher than our average investment earnings!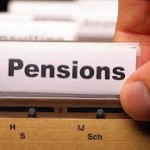 Here are the top six:
Los Angeles County – gaining

$13.1 billion

for the #1 slot
Chicago
Dallas
Houston
City of Los Angeles
Jacksonville, FL
Moody's shared two key points of note:
For some of the largest local governments, pension costs and burdens are a "significant credit challenge."
In some of these cases, the annual net pension liability exceeded the net direct debt for the same group by 71%, "highlighting the significance of pension leverage facing the local government sector."
While investment earnings continue to improve, the rates of return, in many cases, fell below the pension plan targets.
[Editor's Note: Pensions have been (and continue to be) a major economic stumbling block – we will continue to watch this situation closely.]
Back by Popular Demand….
Given the recent settlements by the SEC and focus on "what might be coming next" for issuers, let's make sure we are all…
Solving the Compliance Puzzle!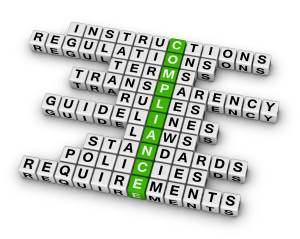 I have to say that this is still one of my favorites – I fell in love with this graphic as it so clearly and brilliantly represents the puzzling complexity we are dealing with, as issuers, in meeting our compliance needs.
We also know that both the IRS and SEC are paying much closer attention to it these days – and that it is our obligation as issuers to understand (and have fully complied with) our respective bond covenants.
As part of this effort, each week for ten weeks, we will focus on providing tips, insights and resources for one new line of our compliance puzzle.
So, are you ready?
Today, we are going to take a closer look at the fourth line of our puzzle Transparency.
Yep, we all want it –
Us, our family and friends, our bosses, our Board of Directors…and our Bondholders.  We all want transparency…actually, we expect it.
So does the IRS and SEC…
Transparency, by definition (as a noun) means, "the condition of being transparent" or "shining through."  We commonly think of a window or water – clear and easy to see through, right?  In business and compliance, we'll focus on the behavioral aspects – openness, communication and accountability.
So, what do these aspects look like?
They mean operating in such a way that it is easy for others to see what action is being performed.  A definition commonly used is "the perceived quality of intentionally shared information from the sender."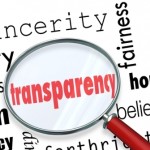 So…why should we be concerned with our perceived quality?
Simply stated – it's all about trust.
Trust placed into us by others that we will be forthcoming about our actions, sharing the good, the bad and…if needed…the ugly.  Being accurate, telling the truth and taking responsibility to make any corrections needed to resolve the problem(s).
Think of someone you trust implicitly – you know – that person you can always count on…no matter what…to be there.  You have absolute confidence in what they say and know without a shadow of doubt that they are looking out for your best interests, right?
Now, what feelings come to mind when someone has betrayed you, lied or broken a significant promise?
Is untrustworthy one of the first words you think of?  If so…is that someone you want to work with, be around or have large financial transactions with?  Probably not, right?
Think Enron and Worldcom…or the increasing number of bankruptcies.

For us, the accounting scandals, financial schemes and impacts of the global economic meltdown, have all resulted in dramatically increased demands for regulations, more stringent oversight, due diligence and transparency of reporting.
Some of the financial settlements for wrongdoing have been astronomical.
In conclusion, we are working in a time where, for the reasons just mentioned, trust is still shaky.  The MCDC and IRS Regs will continue to play a vital role in our increased transparency.  Our bosses and our Board of Directors need to reassure our bondholders they can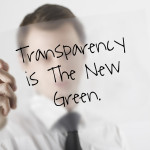 continue to count on us.
By continuing to be open, forthright and accountable in our actions, we demonstrate transparency.  With transparency, we retain and enhance trust…both critical factors in helping us access the
lowest cost of capital for our organizations going forward.
Take small bites.  For more information or other "transparency" resources, check out our Knowledge Library. You can also ask a question in the comments section or reach out to us privately via e-mail and we'll do our best to help.
We hope you found this segment helpful!  Stay tuned – next week, we will go a little deeper into our series – it's line 5 of the puzzle –Rules.
We really do look forward to your feedback – and to provide the best content possible.
Based on recent requests, I will be working with a couple of "finance team experts" who will provide guest articles on selected topics in muni finance, including the new rules for MAs and the investor view.  Are there other topics of interest?
Just shoot me an e-mail or drop us a line in the comments below and let us know, OK?

In closing, we are so excited that PIC Essentials: the Audit-Proven Blueprint is now available!  A special welcome to members who joined us. We look forward to your comments, questions and chatting with you in the Private Facebook Group – Club PIC!
NOTE:  You can still join the learning group here: PIC Essentials: the Audit-Proven Blueprint.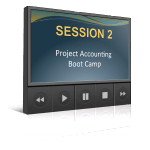 Plus, as we believe so strongly in the team approach to success, we are offering a tremendous "team discount," where you and four additional compliance members within your agency or company can join the series right along with you…for only $70 more!
Also, as my birthday is next week, here is a secret surprise present for you!
For any issuer who enrolls in PIC Essentials:  The Audit-Proven Blueprint between today and August 14th, you will also receive a FREE 30 minute one-on-one consultation with me as part of your program!  If a "team" signs up, I'll make it an hour…
Is that cool or what?
This surprise present won't be advertised on the registration page as this is a very limited offer, but be rest assured, when you enroll in PIC Essentials:  The Audit-Proven Blueprint, you'll get A FREE 30 minute or FREE one hour session…where you can ask me anything you want about YOUR post issuance compliance program.  And yes, the 100% satisfaction guarantee still applies…so there is zero risk to you!
Once you enroll, I will send you an e-mail and a few questions to help us both make your session as productive and valuable as possible.
Here's how it works…
Your consultation can be via phone or video chat, over-the-shoulder problem solving or just reviewing your policies or checklists – you name it.  Confidential, secure and simply "issuer 2 issuer" straight talk.  Real solutions…focused and interactive.
The one-on-ones have been amazing so far…and I really do love helping you make your program rock-solid!
So grab this FREE one-on-one consultation offer with PIC Essentials:  The Audit-Proven Blueprint – it will end at 11:59 PM PST on Friday, 8/14/15.
We hope you found this week's edition of the Monday Muni Minutes valuable and informative.
Chat soon!
As always, your comments are welcome…scroll down and let us know what you think about any of the articles!
To your compliance success,
Debbie

The greatest compliment you can pay us is to share this newsletter with your issuer friends….
P.S. Remember, invite your issuer friends to join us on Issuer 2 Issuer and to get their free online training, PIC Basics!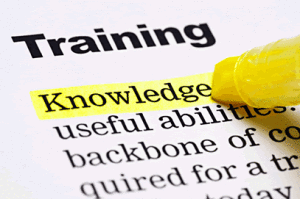 P.P.S. PIC Essentials: the Audit-Proven Blueprint is now available! You can sign up for the informative, on-demand webinar series by clicking above!  Read about the "Team Discount" and also see my special "Birthday Present" above! It's truly a great deal.
P.P.S. Want a one-click way to get faster information?  If you are on LinkedIn, you can get access to breaking muni news articles as well as interesting compliance tips and resources, posted by us during the week.  Join our private LinkedIn Group Page, and follow us on our Company Page.