BREAKING NEWS TODAY!
Well, today is the Day! Round 1 of MCDC ISSUER Enforcment is here!
Round 1 of MCDC Enforcement against ISSUERS – Just this morning, the SEC announced charges against 71 Bond issuers  (see below for detail) – for offerings which they disclosed under the MCDC and had compliance violations.
Hi fellow Issuers,
We received this about 30 minutes ago and wanted to share this critical breaking news with you right away on the SEC's ISSUER enforcement actions today. Please feel free to share with other issuer friends as well. 
As we shared in several editions of the Monday's Muni Minutes, Issuers and Underwriters have expressed growing concern regarding the next round of enforcement actions.
Just this morning, the SEC announced sanctions and fines against 71 Bond Issuers  (see below for detail) – for offerings which they disclosed under the MCDC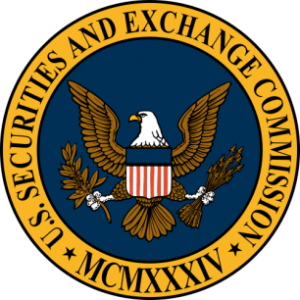 had compliance violations.
I have pasted the notification e-mail I received from the SEC this morning.
From: Securities and Exchange Commission [mailto:sec@service.govdelivery.com]
Sent: Wednesday, August 24, 2016 8:07 AM
To: debbie@issuer2issuer.com
Subject: SEC Charges 71 Municipal Issuers in Muni Bond Disclosure Initiative
You are subscribed to Press Releases from the Securities and Exchange Commission. A new press release is now available.
SEC Charges 71 Municipal Issuers in Muni Bond Disclosure Initiative
08/24/2016 11:00 AM EDT
The Securities and Exchange Commission today announced enforcement actions against 71 municipal issuers and other obligated persons for violations in municipal bond offerings.
The actions were brought under the Municipalities Continuing Disclosure Cooperation (MCDC) Initiative, a voluntary self-reporting program targeting material misstatements and omissions in municipal bond offering documents.  The initiative offered favorable settlement terms to municipal bond underwriters, issuers, and obligated persons that self-reported certain violations of the federal securities laws.  Obligated persons are typically nonprofit entities such as hospitals and colleges that borrow the proceeds of bond issuances and are obligated to pay principal and interest on the bonds.
The SEC found that from 2011 to 2014, the 71 issuers and obligated persons sold municipal bonds using offering documents that contained materially false statements or omissions about their compliance with continuing disclosure obligations.  Continuing disclosure provides municipal bond investors with important information, including annual financial reports, on an ongoing basis.  The SEC's 2012 Municipal Market Report identified issuers' failure to comply with their continuing disclosure obligations as a major challenge for investors seeking information about their municipal bond holdings.
"The diversity among the 71 entities in these actions demonstrates that continuing disclosure failures were a widespread and pervasive problem in the municipal bond market," said Andrew Ceresney, Director of the SEC Enforcement Division. "The MCDC Initiative has brought attention to this important issue and resulted in increased compliance by municipal issuers and underwriters."
The parties settled the actions without admitting or denying the findings and agreed to cease and desist from future violations.  Pursuant to the terms of the initiative, they also agreed to undertake to establish appropriate policies, procedures, and training regarding continuing disclosure obligations; comply with existing continuing disclosure undertakings, including updating past delinquent filings, disclose the settlement in future offering documents, and cooperate with any subsequent investigations by the SEC.
"The terms of the settlements reflect the credit these issuers earned for their cooperation in self-reporting pursuant to the MCDC initiative," said LeeAnn Ghazil Gaunt, Chief of the SEC Enforcement Division's Public Finance Abuse Unit.  "Because the issuers also voluntarily agreed to take steps to prevent future violations, both they and their investors have benefited from the initiative."
The SEC has now filed a total of 142 actions against 143 respondents as part of the MCDC Initiative.  Today's actions are the first against municipal issuers since the first action under the initiative was announced in July 2014 against a California school district.  The SEC filed actions under the initiative against a total of 72 municipal underwriting firms, comprising 96 percent of the market share for municipal underwritings, in June 2015, in September 2015, and in February 2016. (highlighted by Deb for emphasis!)

The MCDC Initiative is being led by Kevin Guerrero of the Enforcement Division's Public Finance Abuse Unit.  The cases announced today were investigated by members of the unit, including Michael Adler, Joseph Chimienti, Kevin Currid, Susan Curtin, Peter Diskin, Brian Fagel, Natalie Garner, Warren Greth, Sally J. Hewitt, Jason Howard, Jason Lee, Robbie Mayer, Heidi Mitza, William Salzmann, Cori Shepherd, Ivonia K. Slade, Steven Varholik, Jonathan Wilcox, Monique C. Winkler, and Deputy Chief Mark R. Zehner with assistance from Peter Moores and Ellen Moynihan of the Boston Regional Office, Howard Kaplan of the Enforcement Division's Center for Risk and Quantitative Analytics, and Rebecca Olsen, Hillary Phelps, and Adam Wendell of the Office of Municipal Securities.
*  *  *
SEC orders:
Alabama
Alaska
Arkansas
California
Colorado
Connecticut
Delaware
Georgia
Hawaii
Idaho
Illinois
Indiana
Iowa
Kansas
Kentucky
Louisiana
Maine
Maryland
Massachusetts
Michigan
Minnesota
Mississippi
Missouri 
Montana
Nebraska
New Hampshire
New Jersey
New Mexico
New York
North Carolina
North Dakota
Ohio
Oklahoma
Pennsylvania
South Carolina
South Dakota
Tennessee
Texas
Utah
Vermont
Virginia
Washington
West Virginia
Wisconsin
Wyoming
So…
Like the underwriters (with a 96% of market share enforcement rate as noted above)…will there be a Round 2 and Round 3 for we the issuers?  That is the million dollar question…
As always, reach out if you have questions or comments!
Yours in Compliance

Debbie
P.S. Remember, invite your issuer friends to join us on Issuer 2 Issuer and to get their free online training, PIC Basics!  We also re-released PIC Essentials:  The Audit-Proven Blueprint.  Please spread the word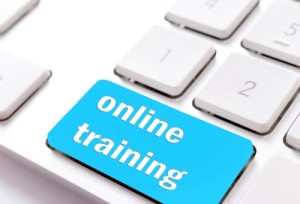 – let your issuer friends know, in case they could also use practical and affordable issuer-focused post issuance compliance training!
P.P.S Want a one-click way to get faster information?  If you are on LinkedIn, you can get access to breaking muni news articles as well as interesting compliance tips and resources, posted by us during the week.  Join our private Group Page, and follow us on our Company Page.