Key Highlights this Month!
400,000 students at risk –

ongoing money woes reaching critical mass in Chicago!

What is Reasonable?

Lumesis commentary on Continuing Disclosure 

 

– full article inside!
Puerto Rico Standoff Continues – full article inside!
San Bernardino Financials "Woefully Short" on adequate info– full article inside!
So…here goes…today's Monday Muni Minutes!
Enjoy and have a great week!  Deb
CURRENT EVENTS
Chicago Schools: The Money is Almost Gone…
On the heels of Chicago Public School (CPS) CFO Ginger Ostro's departure announcement a couple of weeks ago, E&Y's cash-flow report on the ailing school system's finances was a painful double-whammy.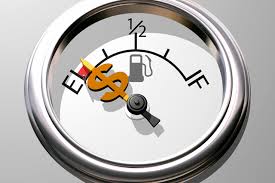 So how bad is it?  We are talking mere weeks…
"By January 2016, it is projected that CPS will completely exhaust its current line of credit and cash resources," according to the memo, which was requested by CPS. "The near-term cash flow shortfall is expected to be addressed by issuing additional debt, thereby further increasing CPS' liabilities and future debt service obligations."
The School's situation has been severely exacerbated by the State's inability to pass a budget and the resulting delay has caused the school to tap $700 million of its $870 million line of credit to fund operations – and there are still several months of school left.
Several actions were recommended to help:
Additional short term borrowing of

$195 million

of TANS
Deferral of large vendor payments
Termination of certain investment contracts
Two key drivers of cash flow were identified:
Block Grants – receipt of

$119 million

in March 2016
Capital reimbursements – delay in capital bond issuance is burdening the general fund
Further actions which will likely be needed: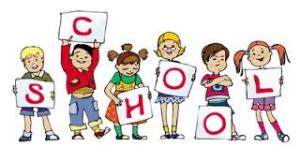 Reorganization of non-education administrative personnel – estimated to save

tens of millions

of dollars
A longer-term strategy of non-personnel efficiencies which are projected to save

$100 million
CPS has already been placed on negative watch by S&P and the risk of further negative actions from rating agencies without some meaningful progress to resolve the financial crisis is very real.
This is a big deal.
Chicago Public School is the third largest school district in the country with more than 600 schools providing education to approximately 400,000 children.
You can Read the full open Reuters article here.
You can check out Chicago Public School Stats and Information here.
OUT & ABOUT
Resources:
NEW Tool:  California's new DebtWatch System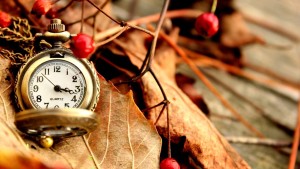 You can access DebtWatch here.
Lumesis Diver Underwriter
A tool for many aspects of compliance from the underwriter perspective, but with some cool free tools for issuers:
Reminder of Annual and Other Filing Due Dates
Notice of Filing Errors with the MSRB
Identification of Missing Issue and CUSIP 9 Links
Summary/Analysis of Financial and Operating Filings
Obligor Profile and More
2016 PABs Formulas: download Rev Proc 2015-53 here.

Download NABL's "Crafting Disclosure Policies" Report
IRS Interim Guidance on BABs and Other Direct-Pay Bonds
IRS 39-Page Memo TE/GE-04-0715-0019
See the full article in the August 3rd Edition of the Muni Minutes!
Replay: Webinar: MCDC – What Comes Next for Muni Underwriters
By: DIVER by Lumesis and hosted by the Bond Buyer
IT was AWESOME!  In case you missed it…
Here is the replay link and the slides.
Munivestor.com
Track, search, analyze and keep up on critical bond news – looking at it from the bondholder's perspective.
On-Demand Post Issuance Compliance Training for Issuers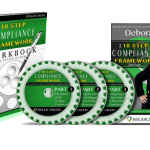 "Compliance Basics" – a FREE, 3-part video Compliance Framework training, plus the Monday Muni Minutes.
Just Released – with a valuable and amazingly cost-effective "team learning" option!

NEW In-Depth Training, PIC Essentials:  The Audit-Proven Blueprint – covering The IDR – Form 4564, Project Accounting Boot Camp and our hot-button friend, PBU!
On-Demand Webinar
Resource:  On Demand Replay of Continuing Disclosure after MCDC
Slides:  Final Slide Deck for Continuing Disclosure after MCDC
Muni Market Minute Updates
(Quick news bits on topics we've covered in earlier MMM editions!)
San Bernardino Financials "Woefully Short" on Info
With so much at stake, the insurer and bondholders are slamming San Bernardino on its lack of "adequate information" in order for them to vote on the revised bankruptcy plan.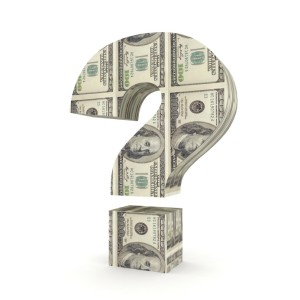 There are plenty of questions to go around…
What is the reason for another $200 million in expenses and reserves?
Of particular interest is the proposed 1% payout on $50 million of pension obligation bonds or POBs that will mean holders will have to split $655,000 from their $50 million investment.
99% loss – OUCH!
What do you think?
You can Read the full open Bond Buyer article here.
You can read the Amended Disclosure court filing here.
Congress Passes Omnibus Bill Without PR Aid
Puerto Rico did not get what it wanted for Christmas…a provision for bankruptcy authority in the budget.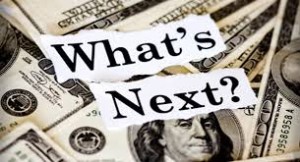 "Once again Wall Street has demonstrated its control over Congress; Wall Street rules Congress," said Puerto Rico Gov. Alejandro García Padilla said.
He continued, (Congress has) "opted for the U.S. commonwealth to default on its obligations and unfold into chaos."
Other provisions of the bill include:
Funding for the IRS at

$10.9 billion

$1.6 billion

for the SEC
Congress is expected to take up discussions on Puerto Rico's dwindling financial position in January.
You can Read the full open Bond Buyer article here.
Assured Blasts Treasury on Puerto Rico Stance
To further illustrate the heated chasm regarding Puerto Rico's financial impact, the CEO of Assured Guaranty wrote the following in an "open letter" to Anthony Weiss, counselor to Treasury Secretary Jack Lew…
"The destruction that could be caused by your misdirected efforts, could forever impact the financing capabilities and the financial stability of Puerto Rico, its citizens, and potentially the $3 trillion municipal market," Frederico said in the letter to Weiss.
Frederico claims the efforts to secure bankruptcy protection are "blowing up" utility creditor negotiations and causing the entire muni market alarm.
Assured has about $5.1 billion net par exposure to Puerto Rico, which would put a huge dent in its $12.4 billion of claims-paying resources.
You can Read the full open Bond Buyer article here.
What is "Reasonable Disclosure" under 15c2-12?  A Lumesis Commentary
Gregg Bienstock from Lumesis, shared more valuable insights on disclosure from their unique perspective as muni professionals working with 15c2-12 and our favorite topic – MCDC.

Gregg's commentary showcases some of the MCDC findings thus far in the context of the SEC 2012 National Examination Risk Alert.
Additionally, there are links within this commentary to other Lumesis white papers and articles which you may also find interesting.
I really appreciated Gregg's closing statement which was, "Whatever approach you take, make sure it's supported in your policies and procedures, and make sure you can demonstrate with documentary proof your diligence and related supervisory oversight on every deal."
You can Read the full open Lumesis article here.
[Editor's Note: We hope you enjoy the open article topics this week from the Bond Buyer and Lumesis!]
We hope you found this week's edition of the Monday Muni Minutes valuable and informative.
Due to high demand, we created PIC Basics as a free subscriber resource and then PIC Essentials – The Audit-Proven Blueprint to provide practical, hands-on tools you can use.
We have also spoken at local and regional seminars as well as conducted numerous virtual interactive conference sessions…with more to come!
I am working with an amazing colleague to co-present fun and informative webinar training in early 2016.  So excited about the information that we will share as it truly has an issuer "smart solutions" focus!
Given the recent news and the IRS's focus for 2016, our next three trainings will be:
Beefier "inside the issuer trenches" look at what you need to have in place so you don't need to worry – even BEFORE an IRS or SEC audit notice
Succession planning – stopping the compliance "brain drain"
Streamlining – including some cool policy and procedures tips!
Stay tuned for more information and maybe a few more questions!
In the meantime…
Remember: Take small bites. For more information or other resources, check out our Knowledge Library. You can also ask a question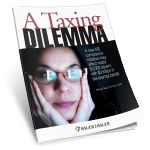 in the comments section or reach out to us privately via e-mail and we'll do our best to help.
You are welcome to download my nationally published AFP article, "A Taxing Dilemma." In it, I share how we, as issuers, can systematically do a better job of understanding and managing our compliance programs.  I think you will see strong similarities in what I experienced and what the IRS and SEC are focusing on…
We really do look forward to your feedback – and to provide the best content possible.
Have a GREAT week!
In closing, we are so excited that PIC Essentials: the Audit-Proven Blueprint is now available!  A special welcome to members who joined us. We look forward to your comments, questions and chatting with you in the Private Facebook Group – Club PIC. 
Plus, as we believe so strongly in the team approach to success, we are offering a tremendous "team discount," where you and four additional compliance members within your agency or company can join the series right along with you…for only $70 more!
We hope you found this week's edition of the Monday Muni Minutes valuable and informative.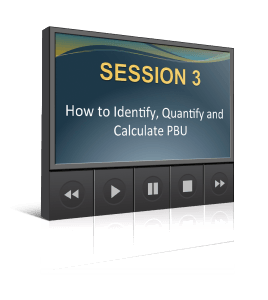 Chat soon!
As always, your comments are welcome…scroll down and let us know what you think about any of the articles!
To your compliance success,
Debbie

The greatest compliment you can pay us is to share this newsletter with your issuer friends….
P.S. Enjoy reading the Monday Muni Minutes each week?  Invite your issuer friends to join us on Issuer 2 Issuer so they can get their free online training, PIC Basics!  They will also get the Monday Muni Minutes delivered directly to their inbox as well as receive a special "new member" discount offer on the PIC Essentials training!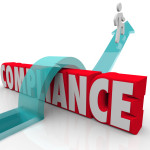 P.P.S. PIC Essentials: the Audit-Proven Blueprint is now available! You can sign up for the informative, on-demand webinar series by clicking above!  Read about the "Team Discount" above! It's truly a great deal.
P.P.S. Want a one-click way to get faster information?  If you are on LinkedIn, you can get access to breaking muni news articles as well as interesting compliance tips and resources, posted by us during the week.  Join our private LinkedIn Group Page, and follow us on our Company Page.