Key Highlights this Week!
OPEBs Front and Center:

 Lawsuit on Retiree Healthcare advances in Chicago – includes court docs and podcast link!
Layoffs 

for Morgan Stanley

 Impact its Public Finance Ops – full article inside!
WIFIA Loans get some 

FAST

 Help– full article inside!
Senate and House Offer

$3 Billion

to Help Puerto Rico – full article inside!
New Special Issue Price Rules for Competitive Deals??  – full article inside!
So…here goes…today's Monday Muni Minutes!
Enjoy and have a great week!  Deb
CURRENT EVENTS
Retiree Healthcare Ruling: Chicago Lawsuit Advances
A judge reviewing the lawsuit by retirees blocking Chicago's efforts to eliminate their healthcare subsidies just won another round in court last week.  Several aspects of the ruling could bring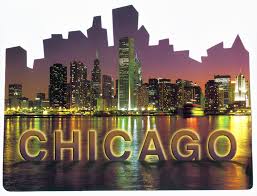 OPEB healthcare benefits into a sharper focus – along with escalating pension costs.
Needless to say, the stakes are high…on both sides.
On the side of the city, it contends that state legislation exempts city healthcare subsidies from the pension clause as "healthcare plans were not to be construed as pension benefits."
In other segments, Judge Cohen threw out several aspects of the lawsuit based on technical reasons, but these points could be refiled.
"We are pleased the court dismissed most of the remaining claims against the city, but are disappointed the court did not dismiss all of the plaintiffs' claims with prejudice," city Law Department spokesman Bill McCaffrey said in a statement.
On the side of the pensioners, it appears that healthcare is deemed a member benefit:
"Our Supreme Court has now unequivocally held that healthcare is a benefit of membership in a pension or retirement system and is protected by the pension clause," Cohen wrote. "Under Kanerva, healthcare benefits are covered by the pension clause. The amendments' language to the contrary is not enforceable."
Here are some of the stats:
2014 costs were $108 million:
This amount is projected to grow to:
$307 million

by 2018

$541 million

by 2023
The retirees sued the city and its pension funds, arguing they are "entitled to lifetime subsidized healthcare," according to court documents.
The city contends that continuation of the existing plan would result in a $2.1 billion accrued unfunded liability, a plan that it says it simply cannot afford, given its "financial circumstances, industry trends, and market conditions," as cited in the court documents.
And that's not all…
It should also be noted that the OPEB liabilities are separate from the city's unfunded $20 billion pension liability.
What do you think?
You can read the court filing here. Underwood v. Chicago Retiree Healthcare Lawsuit
[Editor's Note: Pensions and OPEBs continue to be a hotly debated topic…and was also the subject of a Bond Buyer podcast last week titled "Pension Underfunding is Overwhelming," which you can listen to here.]
OUT & ABOUT
Resources:
NEW Tool:  California's new DebtWatch System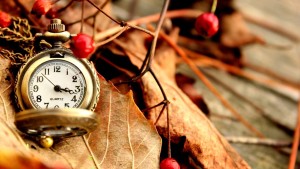 You can access DebtWatch here.
Lumesis Diver Underwriter
A tool for many aspects of compliance from the underwriter perspective, but with some cool free tools for issuers:
Reminder of Annual and Other Filing Due Dates
Notice of Filing Errors with the MSRB
Identification of Missing Issue and CUSIP 9 Links
Summary/Analysis of Financial and Operating Filings
Obligor Profile and More
2016 PABs Formulas: download Rev Proc 2015-53 here.

Download NABL's "Crafting Disclosure Policies" Report
IRS Interim Guidance on BABs and Other Direct-Pay Bonds
IRS 39-Page Memo TE/GE-04-0715-0019
See the full article in the August 3rd Edition of the Muni Minutes!
Replay: Webinar: MCDC – What Comes Next for Muni Underwriters
By: DIVER by Lumesis and hosted by the Bond Buyer
IT was AWESOME!  In case you missed it…
Here is the replay link and the slides.
Munivestor.com
Track, search, analyze and keep up on critical bond news – looking at it from the bondholder's perspective.
On-Demand Post Issuance Compliance Training for Issuers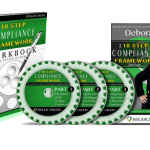 "Compliance Basics" – a FREE, 3-part video Compliance Framework training, plus the Monday Muni Minutes.
Just Released – with a valuable and amazingly cost-effective "team learning" option!

NEW In-Depth Training, PIC Essentials:  The Audit-Proven Blueprint – covering The IDR – Form 4564, Project Accounting Boot Camp and our hot-button friend, PBU!
On-Demand Webinar
Resource:  On Demand Replay of Continuing Disclosure after MCDC
Slides:  Final Slide Deck for Continuing Disclosure after MCDC
Muni Market Minute Updates
(Quick news bits on topics we've covered in earlier MMM editions!)
Morgan Stanley Cuts Hit Public Finance Ops
Morgan Stanley is trimming 25% of its public finance group – and is designed to keep its segment "critically and credibly sized."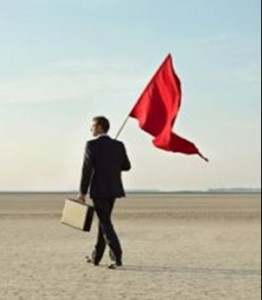 This pending layoff speaks to the ongoing pricing tensions in the public market spreads combined with larger banks lending directly to issuers…
"It's all very hush-hush," said an industry executive in Texas. "It's getting to be a very difficult time for our business. I'm sure that other investment banking firms are having a hard time, too."
Morgan Stanley is planning on laying off 1,200 employees companywide, with about 70 being impacted from the public finance team.
You can Read the full open Bond Buyer article here.
Tax-Exempt Use of WIFIA Loans = Lower Costs

A new provision in the Fixing America's Surface Transportation (FAST) law that allows tax-exempt bonds to be used in conjunction with federal loans will allow water utilities to possibly snag lower borrowing costs.
Considering water and wastewater have historically been challenged in the bond market for low rates, this could really be a good thing.
So, how does it work?
In the WIFIA (Water Infrastructure Finance and Innovation Act) – a ban was placed on allowing agencies to use tax-exempt financing to pay for costs not covered under the WIFIA loans.   FAST removes that ban.
"By removing the ban on using tax-exempt bonds with WIFIA loans, Congress has freed WIFIA to do its important work in addressing America's enormous water infrastructure challenge," said David LaFrance, chief executive officer of the American Water Works Association.
You can Read the full open Bond Buyer article here.
Republican Senate & House Members Offer Bills to Help Puerto Rico

The Puerto Rico Assistance Act, as introduced by Sens. Orrin Hatch, R-Utah, Lisa Murkowski, R-Alaska and Chuck Grassley, R-Iowa, could – if passed – provide up to $3 billion in budget stabilization resources for the struggling territory, but stops short of providing bankruptcy protection.
The bill would provide a 50% cut in the employee side of payroll tax for five years but does not guarantee bonds issued by the Financial Responsibility and Management Assistance Authority, which would be established by the President.
You can Read the full open Bond Buyer article here.
Regulators Open to Idea of Special Issue Price Rules for Competitive Deals
Issue Price is a sticky issue – and one of such importance that both the IRS and SEC have paid close attention to it.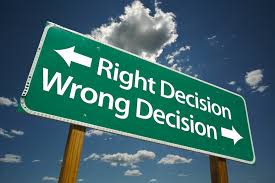 So why is issue price such a big deal?
Well, issue price helps determine the yield on the bonds – which in turn drive your arbitrage rebate requirements as well as federal subsidies on direct pay bonds like BABs.
While regulators are willing to take another look at how this works for competitive deals, they also cite concerns of "flipping" for bonds, where bonds are sold in a series of transactions between brokers or institutional buyers before reaching the retail investor.
What do you think?
You can Read the full open Bond Buyer article here.
[Editor's Note: We hope you enjoyed the variety of open article topics this week!]
We trust you found this week's edition of the Monday Muni Minutes valuable and informative.
Due to high demand, we created PIC Basics as a free subscriber resource and then PIC Essentials – The Audit-Proven Blueprint to provide practical, hands-on tools you can use.
We have also spoken at local and regional seminars as well as conducted numerous virtual interactive conference sessions…with more to come!
Given the recent news and the IRS's focus for 2016, our next three trainings will be:
Beefier "inside the issuer trenches" look at what you need to have in place so you don't need to worry – even BEFORE an IRS or SEC audit notice
Succession planning – stopping the compliance "brain drain"
Streamlining – including some cool policy and procedures tips!
Stay tuned for more information and maybe a few more questions!
In the meantime…
Remember: Take small bites. For more information or other resources, check out our Knowledge Library. You can also ask a question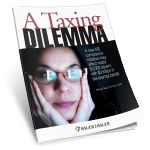 in the comments section or reach out to us privately via e-mail and we'll do our best to help.
You are welcome to download my nationally published AFP article, "A Taxing Dilemma." In it, I share how we, as issuers, can systematically do a better job of understanding and managing our compliance programs.  I think you will see strong similarities in what I experienced and what the IRS and SEC are focusing on…
We really do look forward to your feedback – and to provide the best content possible.
Have a GREAT week!
In closing, we are so excited that PIC Essentials: the Audit-Proven Blueprint is now available!  A special welcome to members who joined us. We look forward to your comments, questions and chatting with you in the Private Facebook Group – Club PIC. 
Plus, as we believe so strongly in the team approach to success, we are offering a tremendous "team discount," where you and four additional compliance members within your agency or company can join the series right along with you…for only $70 more!
We hope you found this week's edition of the Monday Muni Minutes valuable and informative.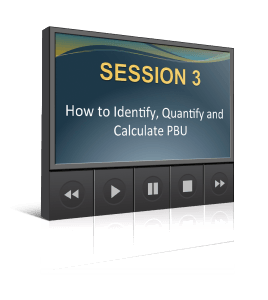 Chat soon!
As always, your comments are welcome…scroll down and let us know what you think about any of the articles!
To your compliance success,
Debbie

The greatest compliment you can pay us is to share this newsletter with your issuer friends….
P.S. Enjoy reading the Monday Muni Minutes each week?  Invite your issuer friends to join us on Issuer 2 Issuer so they can get their free online training, PIC Basics!  They will also get the Monday Muni Minutes delivered directly to their inbox as well as receive a special "new member" discount offer on the PIC Essentials training!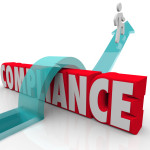 P.P.S. PIC Essentials: the Audit-Proven Blueprint is now available! You can sign up for the informative, on-demand webinar series by clicking above!  Read about the "Team Discount" above! It's truly a great deal.
P.P.S. Want a one-click way to get faster information?  If you are on LinkedIn, you can get access to breaking muni news articles as well as interesting compliance tips and resources, posted by us during the week.  Join our private LinkedIn Group Page, and follow us on our Company Page.