Key Highlights this Week!

Los Angeles Schools face over

$300 Million Deficit

– read full report inside
IRS to Mobile, AL –

$63.4 Million

in Warrants likely Taxable – Notice inside
Bond Insurers Show Earnings Strain as Low Rates Persist
Puerto Rico Cancels

$228.5 Million

in Ambac-insured bonds
Notice 2015-78 Released – for Student Loans – link inside
Today's the Day! FREE "Best Practices" CPE: 3 hours of dedicated Post Issuance Compliance training with CPE by CDFA and Squire Patton Boggs in Sunny AZ – I hope to see you there! 
So…here goes…today's Monday Muni Minutes!
Enjoy and have a great week!  Deb
CURRENT EVENTS
Dire Straits Projected for Los Angeles Schools
The long-term strength of our economy and our children's futures depend on solid and globally competent education.
How can that happen if your school is short over $300 million to run?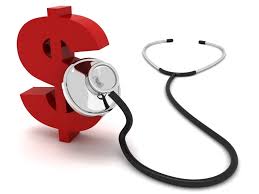 That is the dire financial projection the Los Angeles Unified School District is faced with in 2017-2018, based on an independent 75-page report.
The school system, which educates 600,000 students, is the second largest school district in the country…
So, why is this fiscal cliff looming?
According to Carrie Hahnel, deputy director of research, policy and practice at The Education Trust-West, "They are facing a fiscal cliff with Prop. 30 expiring, healthcare costs and pensions increasing and enrollment decreasing."
Hahnel continued, "They are facing a perfect storm unless they rapidly adjust to declining enrollment and engage in advocacy to support renewal of the expiring taxes."
The panel which helped compile the report had an extensive list of recommendations with an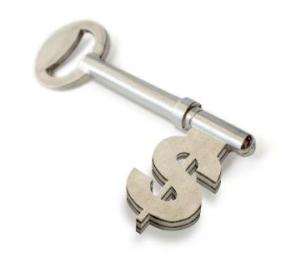 estimated savings of $685.2million.
To achieve these savings, it is suggested to:
Renegotiate contracts to reduce pension and healthcare costs
Offer an early retirement program for senior level staff – saving upwards of

$400 million

Create a task force to improve student attendance, which is how state funding is determined
It should be noted that the extension of Prop 30 is not the only tool which will be needed to save Los Angeles from the financial cliff, which is expected to double to $600 million by 2020.
You can download the full 75-page report here.
IRS to Mobile Alabama:  2006 Warrants Likely Taxable
The City of Mobile Alabama has had their hands full with IRS audits of their warrants…with bond issues being examined from 1998, 2001, 2006 and 2008.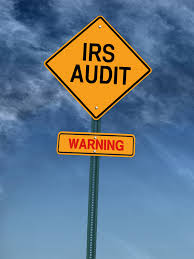 Ugh!
In particular, the IRS began auditing the 2006 bonds as part of the TEBs "advance refunding market segmentation" initiative.
The city asserts it is in compliance with its bond requirements for all of its bonds.
Here's a painfully interesting point and a twist:
When the 2006 audit stalled without any resolution last year, the IRS then began audits of the 1998, 2001 and 2008 bonds.
Sounds like fun, right?
However, in the information provided to the city last week, the TEB has now said it will not move forward with audits of the 98, 01 and 08 bonds.
Unless a resolution can be negotiated, the city said it "expects that TEB will issue a proposed adverse determination with respect to the Series 2006 warrants."
If a proposed adverse determination is issued, the city said it "will respond by submitting a protest, including a request for review by the [IRS] Office of Appeals."
You can read the EMMA Notice that was filed here.,
[Editor's Note: Oh, this scenario is so familiar – and why Issuer 2 Issuer was created.  As issuers, we need to join together, share tools, tips and best practices so we can collectively stay on top of our compliance in the most effective and efficient way possible.  Of the members who HAVE been through the pleasure of an IRS audit or questionnaire, you know first-hand how dealing with an active IRS audit can impact your professional (and personal) life.]
OUT & ABOUT
Conferences:
There are still a few key conferences and regional events for the last quarter of 2015…
You can go to this Bond Buyer link to review what's coming up and register!
Resources:
NEW Tool:  Lumesis Diver Underwriter
A tool for many aspects of compliance from the underwriter perspective, but with some cool free tools for issuers:

Reminder of Annual and Other Filing Due Dates
Notice of Filing Errors with the MSRB
Identification of Missing Issue and CUSIP 9 Links
Summary/Analysis of Financial and Operating Filings
Obligor Profile and More
2016 PABs Formulas: download Rev Proc 2015-53 here.
Download NABL's "Crafting Disclosure Policies" Report
IRS Interim Guidance on BABs and Other Direct-Pay Bonds
IRS 39-Page Memo TE/GE-04-0715-0019
See the full article in the August 3rd Edition of the Muni Minutes!
Replay: Webinar: MCDC – What Comes Next for Muni Underwriters
By: DIVER by Lumesis and hosted by the Bond Buyer
IT was AWESOME!  In case you missed it…
Here is the replay link and the slides.
Munivestor.com
Track, search, analyze and keep up on critical bond news – looking at it from the bondholder's perspective.
On-Demand Post Issuance Compliance Training for Issuers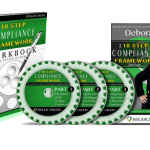 "Compliance Basics" – a FREE, 3-part video Compliance Framework training, plus the Monday Muni Minutes.
Just Released – with a valuable and amazingly cost-effective "team learning" option!

NEW In-Depth Training, PIC Essentials:  The Audit-Proven Blueprint – covering The IDR – Form 4564, Project Accounting Boot Camp and our hot-button friend, PBU!
On-Demand Webinar
Resource:  On Demand Replay of Continuing Disclosure after MCDC
Slides:  Final Slide Deck for Continuing Disclosure after MCDC
Muni Market Minute Updates
(Quick news bits on topics we've covered in earlier MMM editions!)
A quick note: While my shoulder is recovering over the next three or four months, items of interest here will be shorter and, if allowable, links to the full article will be provided for more detailed information.
Insurers Showing Earning Strain from Low Rates
Will analysts prevail in their prediction about rising interest rates in December?
If so, it sure looks like it could have a positive impact on the bond insurers who have seen tremendous strain on their earnings in the prolonged, near-zero interest environments since 2008.
Assured Guaranty and National Public Finance Guarantee reported declines in third-quarter profit from a year earlier, while Build America Mutual took a statutory loss.
Assured Guaranty President and CEO Dominic Frederico said, "Whether or not it occurs that soon, an improving economy and labor market will almost certainly lead to an increase from the zero rate in the near term, which would likely result in higher interest costs for borrowers."
You can read the full Bond Buyer article here.
Puerto Rico Cancels $228.5 Million of Ambac Insured Bonds 
In a long negotiation spanning several months, about 30% of Ambac Financial Group Inc's exposure in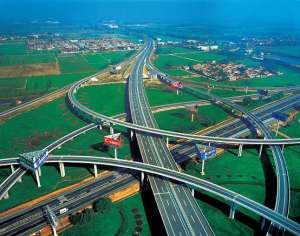 Puerto Rico insured debt has been removed.  Puerto Rico's Highway and Transportation Authority canceled $228.5 million of its 2007 Bonds last week.
HTA's repurchase of the bonds required the bond cancellation, at no cost to the insurer's Ambac Assurance unit.  Ambac said the elimination of $228.5 million net par exposure to HTA equates to approximately $493 million of lifetime principal and interest.
You can Read the full open Bond Buyer article here.
IRS Issues Favorable Guidance on Student Loan Bonds
Why are student loans a big deal for us to consider for tax-exempt bonds?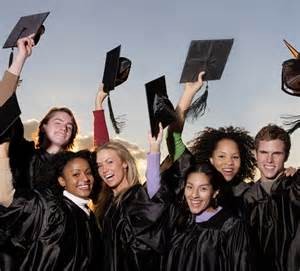 Well, because state loan programs in 15 different states contain 1.12 million student loans totaling $8.5 billion for 517,000 borrowers.
In the first broad public guidance regarding student loans since 1986, Notice 2015-78 was issued on Friday.  It will provide immense clarity as well as relief to hundreds of thousands of students…and parents who take out loans for their children's college costs.
This notice can be applied prospectively to student loans made on or after Feb. 11, 2016 and may be applied to earlier loans.
You can read the full open Bond Buyer article here.
You can read Notice 2015-78 here.
[Editor's Note: We hope you enjoy these open article topics this week from the Bond Buyer!]
We hope you enjoyed this week's edition of the Muni Minutes!
Due to high demand, we created PIC Basics as a free subscriber resource and then PIC Essentials – The Audit-Proven Blueprint to provide practical, hands-on tools you can use.
We have also spoken at local and regional seminars as well as conducted numerous virtual interactive conference sessions…with more to come!
Given the recent news and the IRS's focus for 2016, our next three trainings will be:
Beefier "inside the issuer trenches" look at what you need to have in place so you don't need to worry – even BEFORE an IRS or SEC audit notice
Succession planning – stopping the compliance "brain drain"
Streamlining – including some cool policy and procedures tips!
Stay tuned for more information and maybe a few more questions!
In the meantime…
Remember: Take small bites. For more information or other resources, check out our Knowledge Library. You can also ask a question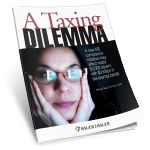 in the comments section or reach out to us privately via e-mail and we'll do our best to help.
You are welcome to download my nationally published AFP article, "A Taxing Dilemma." In it, I share how we, as issuers, can systematically do a better job of understanding and managing our compliance programs.  I think you will see strong similarities in what I experienced and what the IRS and SEC are focusing on…
Today's the Day!  FREE dedicated Post Issuance Compliance with CPE in Sunny AZ!

I am sitting in Phoenix right now, just reviewing my slides for this afternoon's session, which is booked to capacity.  We are so excited to share some great things regarding PIC best practices.
Today, along with four other municipal industry experts, we will cover the tax and securities law, as well as practical, "in the trenches" tools issuers can use  at the CDFA post issuance compliance best practices training seminar – with a complimentary networking reception following the training!
I hope to see many of you there…and watch for next week's MMM for a recap of all the fascinating things we covered!
We really do look forward to your feedback – and to provide the best content possible.
Have a GREAT week!
In closing, we are so excited that PIC Essentials: the Audit-Proven Blueprint is now available!  A special welcome to members who joined us. We look forward to your comments, questions and chatting with you in the Private Facebook Group – Club PIC!
NOTE:  You can still join the learning group here: PIC Essentials: the Audit-Proven Blueprint.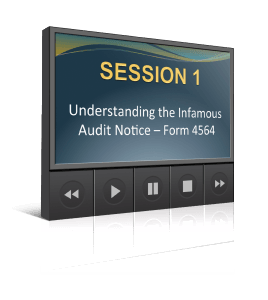 Plus, as we believe so strongly in the team approach to success, we are offering a tremendous "team discount," where you and four additional compliance members within your agency or company can join the series right along with you…for only $70 more!
We hope you found this week's edition of the Monday Muni Minutes valuable and informative.
Chat soon!
As always, your comments are welcome…scroll down and let us know what you think about any of the articles!
To your compliance success,
Debbie

The greatest compliment you can pay us is to share this newsletter with your issuer friends….
P.S. Enjoy reading the Monday Muni Minutes each week?  Invite your issuer friends to join us on Issuer 2 Issuer so they can get their free online training, PIC Basics!  They will also get the Monday Muni Minutes delivered directly to their inbox as well as receive a special "new member" discount offer on the PIC Essentials training!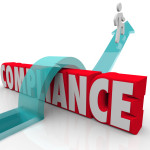 P.P.S. PIC Essentials: the Audit-Proven Blueprint is now available! You can sign up for the informative, on-demand webinar series by clicking above!  Read about the "Team Discount" above! It's truly a great deal.
P.P.S. Want a one-click way to get faster information?  If you are on LinkedIn, you can get access to breaking muni news articles as well as interesting compliance tips and resources, posted by us during the week.  Join our private LinkedIn Group Page, and follow us on our Company Page.