Key Highlights this Week!

Audit of CA City –

$626 Million in Bonds Mishandled

Fitch gives San Diego School the Gold Star – AAA Rating
Muni's at Risk? –

Yes or No

what will happen under GOP proposals? – see full article

MUNI's now HQLAs? – see full article
Fascinating History Lesson! – What do 1930 Arkansas and today's Puerto Rico Bonds have in common? – see full article

Don't Miss Out!

Happening Next Week! FREE "Best Practices" CPE: Get 3 hours of dedicated Post Issuance Compliance training with CPE in November in Sunny AZ – registration details and link inside!
So…here goes…today's Monday Muni Minutes!
Enjoy and have a great week!  Deb
CURRENT EVENTS
Audit: $626 Million in Bond Proceeds Mishandled
This is an issuer's 2nd worst nightmare…
A State audit found that the city of Beaumont, CA could not properly account for transactions relating to $626 million of its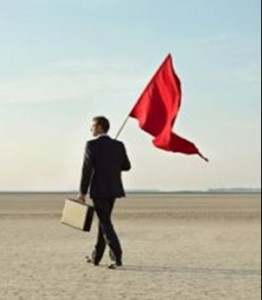 bonds, covering bonds issued between 1993 and 2014.
So how bad was it?
In short, the city's current employees could not provide the auditors with any accounting or bond transaction records, nor did they have information on them.
According to the audit report by State Controller Betty Yee, "We were given access to the former Finance Director's computer files; however, we were able to find only incomplete spreadsheets and copies of the requisitions pertaining to the bond transactions."
Missing records on more than ½ Billion in Bonds – over 21 years…
The $626 million in bonds were issued for sewer, wastewater and other bonds under three separate legal entities which were managed by city staff:
Here are key details:
Beaumont Financing Authority,

$319.09 million

for sewer
Beaumont Community Facilities,

$303.12 millio

n special tax bonds – various projects
Beaumont Utility Authority,

$9.79 million

for wastewater
Many of the city's managers were on a contract basis
95% of the city's internal controls since 2012 were inadequate
 Ouch!
"These kinds of deficiencies are of great concern," Controller Betty Yee said in a statement. "However, I am encouraged that city leaders recognize the need to implement major improvements."
Interestingly enough, a tax attorney who asked not to be identified in a Bond Buyer article last week had the following to say, "There is no direct link between what the state controller, or anybody besides the IRS, might think is good accounting for tax purposes, and what tax law thinks is good accounting.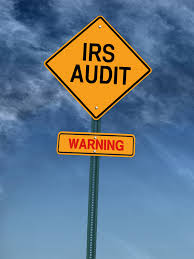 This brings me to what an issuer's biggest nightmare is: An IRS Audit
Further in the article, this same attorney stated (which concurs with my earlier statements), "The biggest issue they have is a higher likelihood of getting audited," he said. "The IRS is cagey about revealing how they choose which tax-exempt bonds to audit, but anecdotally it does seem like transactions that have some cloud around the bonds are more likely to get audited."
You can read the full audit report here.
[Editor's Note: Hmmm. Having managed and survived four IRS audits myself, I am not quite as optimistic as our mystery attorney regarding whether Beaumont's risk is or is not elevated for these special purpose districts. As shared in earlier MMM issues, the State of CA has really been at the forefront with their Task Force on assuring issuers of tax-exempt debt are increasing their transparency and compliance. After MCDC, the IRS and SEC are not going to go away, nor are audits likely to become fewer and farther between. Our best offense, as issuers, is to have proactive, defensible compliance protocols in place so audits of our bonds can be summed up in two words: Boring and Clean.]
San Diego Unified School Gets AAA from Fitch
In what could be the first of many in CA after the passage of SB 222, which provides statutory lien authority for bondholders in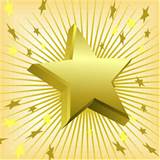 bankruptcy, SDUC gets a AAA rating from Fitch for its upcoming $550 million bond deal.
Fitch stated, "Fitch believes the revenues and timely debt service payments would be uninterrupted in the unlikely event of a bankruptcy filing by the district."
This is great news as the tax revenues supporting the bonds are considered "special revenues," and would be protected under SB 222.
Mary Collins, a partner at Orrick, said, "We thought the rating agencies should focus on the ad valorem for paying bonds, not the district's general fund, because the general fund is not the security for the bonds," she said. "Fitch is the first to acknowledge the opinion."
You can read more about the San Diego Unified School's Bond Program here.
OUT & ABOUT
Conferences:
There are still a few key conferences and regional events for the last quarter of 2015…
You can go to this Bond Buyer link to review what's coming up and register!
Resources:
NEW Tool:  Lumesis Diver Underwriter
A tool for many aspects of compliance from the underwriter perspective, but with some cool free tools for issuers: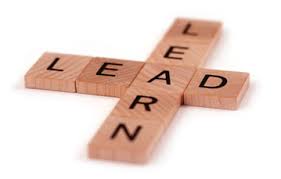 Reminder of Annual and Other Filing Due Dates
Notice of Filing Errors with the MSRB
Identification of Missing Issue and CUSIP 9 Links
Summary/Analysis of Financial and Operating Filings
Obligor Profile and More
2016 PABs Formulas: download Rev Proc 2015-53 here.
Download NABL's "Crafting Disclosure Policies" Report
IRS Interim Guidance on BABs and Other Direct-Pay Bonds
IRS 39-Page Memo TE/GE-04-0715-0019
See the full article in the August 3rd Edition of the Muni Minutes!
Replay: Webinar: MCDC – What Comes Next for Muni Underwriters
By: DIVER by Lumesis and hosted by the Bond Buyer
IT was AWESOME!  In case you missed it…
Here is the replay link and the slides.
Munivestor.com
Track, search, analyze and keep up on critical bond news – looking at it from the bondholder's perspective.
On-Demand Post Issuance Compliance Training for Issuers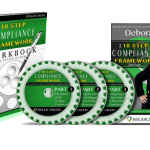 "Compliance Basics" – a FREE, 3-part video Compliance Framework training, plus the Monday Muni Minutes.
Just Released – with a valuable and amazingly cost-effective "team learning" option!

NEW In-Depth Training, PIC Essentials:  The Audit-Proven Blueprint – covering The IDR – Form 4564, Project Accounting Boot Camp and our hot-button friend, PBU!
On-Demand Webinar
Resource:  On Demand Replay of Continuing Disclosure after MCDC
Slides:  Final Slide Deck for Continuing Disclosure after MCDC
Muni Market Minute Updates
(Quick news bits on topics we've covered in earlier MMM editions!)
A quick note: While my shoulder is recovering over the next three or four months, items of interest here will be shorter and, if allowable, links to the full article will be provided for more detailed information.
Could Republican Candidates Tax Proposals Hurt Munis?
As the presidential election discussions continue heating up, and in light of tomorrow's GOP Debate focused on the economy and taxes, we are paying close attention to risk factors, which could affect the muni market.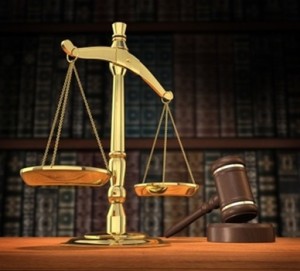 Two big items are worth watching.
If the rates are lowered to the point where muni's are unattractive, or
If the tax-exemption aspect is removed
Micah Green, co-chair of Steptoe & Johnson's government affairs and public policy group said, "the municipal marketplace has to be conscious of the political drivers of tax reform to lower marginal tax rates and yet do so in a manner that ensures states and localities can still get lower borrowing rates as a result of the tax exemption on municipal bonds."
On the positive side, if the exemption for muni's stays intact amid other tax cuts, it could become one of the few remaining tax shelters available.
You can read the full open Bond Buyer article here.
House Approves Bill to Treat Munis as "HQLAs"
Last week, the House Financial Services Committee approved, by voice vote, a bipartisan bill which would clear up an ambiguity regarding how solid investment grade, actively traded muni's – considered high quality liquid assets – are treated under a bank liquidity rule from last year.
What are HQLAs – and why were they excluded in the first place?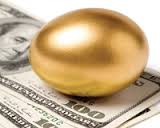 Assets are considered HQLA if they can easily be converted into cash with no loss of value during a period of liquidity stress.
When the Federal Reserve, Office of the Comptroller of the Currency, and FDIC first adopted the rule, they did not include munis as HQLA because of concerns they are not liquid or easily marketable.
"It makes no sense to increase borrowing costs with arbitrary borrowing burdens that ignore the realities of these safe investments," Rep. Luke Messer said during the committee meeting.
The bill now goes to the full House floor.
You can read the full open Bond Buyer article here.
Part 1 of 3 – 1930s Arkansas Default Foreshadows Puerto Rico
My grandma used to say, "Pay attention and learn from the past or risk repeating it at your peril."
This holds true for simple steps in our everyday life as well as seeing far-reaching trends in the economy – and either making course corrections or falling headlong into the abyss.
In both the Arkansas and Puerto Rico cases, their debt was much higher than its size. Further, a global economic downturn hammered revenue streams and legal attempts to restructure the debt met with significant resistance.
So, how did Arkansas fare in its Great Depression crisis and what should we learn from that as Puerto Rico moves forward to address its issues today?
You can read the full open Bond Buyer article here.
[Editor's Note: We hope you enjoy these open article topics this week from the Bond Buyer!]
We hope you enjoyed this week's edition of the Muni Minutes!
Due to high demand, we created PIC Basics as a free subscriber resource and then PIC Essentials – The Audit-Proven Blueprint to provide practical, hands-on tools you can use.
We have also spoken at local and regional seminars as well as conducted numerous virtual interactive conference sessions…with more to come!
Given the recent news and the IRS's focus for 2016, our next three trainings will be:
Beefier "inside the issuer trenches" look at what you need to have in place so you don't need to worry – even BEFORE an IRS or SEC audit notice
Succession planning – stopping the compliance "brain drain"
Streamlining – including some cool policy and procedures tips!
Stay tuned for more information and maybe a few more questions!
In the meantime…
Remember: Take small bites. For more information or other resources, check out our Knowledge Library. You can also ask a question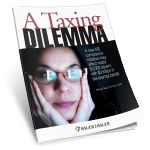 in the comments section or reach out to us privately via e-mail and we'll do our best to help.
You are welcome to download my nationally published AFP article, "A Taxing Dilemma." In it, I share how we, as issuers, can systematically do a better job of understanding and managing our compliance programs.  I think you will see strong similarities in what I experienced and what the IRS and SEC are focusing on…
Want FREE dedicated Post Issuance Compliance CPE? Just 1 week away!! 

If you or fellow issuer friends are going to be in the Phoenix, AZ area on November 16th, there will be a FREE 3 hour CPE-eligible post issuance compliance best practices training seminar – with a complimentary networking reception following the training! And yes, I will be one of the five expert guest panelists!
Here is the downloadable flyer and registration link!
We really do look forward to your feedback – and to provide the best content possible.
Have a GREAT week!
In closing, we are so excited that PIC Essentials: the Audit-Proven Blueprint is now available!  A special welcome to members who joined us. We look forward to your comments, questions and chatting with you in the Private Facebook Group – Club PIC!
NOTE:  You can still join the learning group here: PIC Essentials: the Audit-Proven Blueprint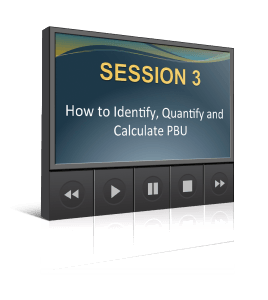 .
Plus, as we believe so strongly in the team approach to success, we are offering a tremendous "team discount," where you and four additional compliance members within your agency or company can join the series right along with you…for only $70 more!
We hope you found this week's edition of the Monday Muni Minutes valuable and informative.
Chat soon!
As always, your comments are welcome…scroll down and let us know what you think about any of the articles!
To your compliance success,
Debbie

The greatest compliment you can pay us is to share this newsletter with your issuer friends….
P.S. Enjoy reading the Monday Muni Minutes each week?  Invite your issuer friends to join us on Issuer 2 Issuer so they can get their free online training, PIC Basics!  They will also get the Monday Muni Minutes delivered directly to their inbox as well as receive a special "new member" discount offer on the PIC Essentials training!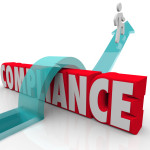 P.P.S. PIC Essentials: the Audit-Proven Blueprint is now available! You can sign up for the informative, on-demand webinar series by clicking above!  Read about the "Team Discount" above! It's truly a great deal.
P.P.S. Want a one-click way to get faster information?  If you are on LinkedIn, you can get access to breaking muni news articles as well as interesting compliance tips and resources, posted by us during the week.  Join our private LinkedIn Group Page, and follow us on our Company Page.